Fitbit Ace 2 - Watermelon/Teal
Out of stock
Product Code
FITFB414BKPK
The swimproof activity tracker for kids 6+, Fitbit Ace 2™ makes family time more fun by helping to build healthy habits with motivating challenges and sleep tracking.*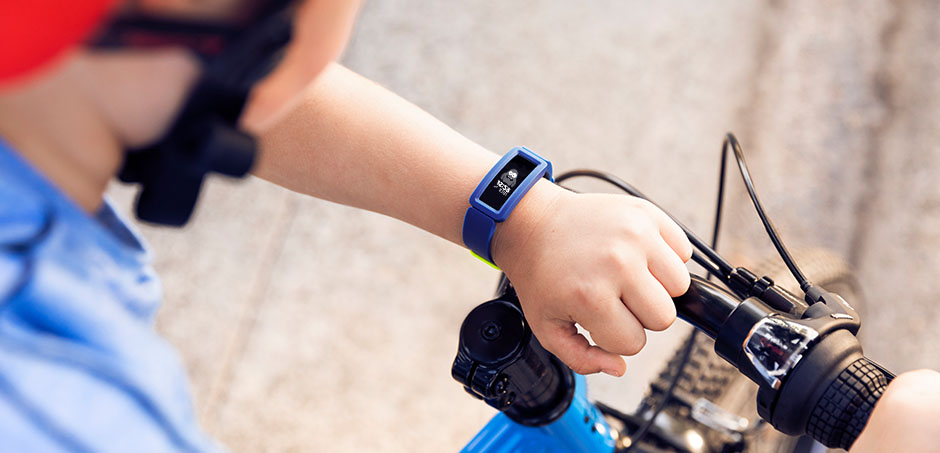 All-Day Activity Record
Fitbit Ace 2™ tracks all-day steps and active minutes to show how every move, skip and jump adds up to a healthier, more active life.
60 Minutes of Activity
The CDC recommends kids get 60 minutes of daily physical activity, so Ace 2 includes a 1-hour active minutes goal which can be customized in the app.⧫
Swimproof
Ace 2 is swimproof, so kids can wear it in the shower, pool and beyond. Plus, spills and splashes are A-OK.*
Up to 5 Days of Battery
With up to 5 days of battery, Ace 2 lets kids spend less time charging and more time moving.**
Comfy & Secure
Kids love to move, so Ace 2 is designed for up, down, all-around action with a silicone band and an adjustable clasp.
Fun Incentives
With virtual badges and avatars, kids have constant motivation to get moving with their family or find new ways to best their buds.
Fitbit App: Parent View
Parents set up a family account and create child accounts accordingly. In Parent View, they can easily see kids' activity and approve their connections.Family account and parental consent required for children 12 and under. Only Fitbit Ace 2™, Fitbit Ace™ and Mobile Track may be connected to a child account.
Fitbit App: Kid View
Through the Kid View, kids can only see select data like their stats, badges and clock face options.
Bands & Accessories
Kids can express themselves by styling their tracker and switching out their band with interchangeable accessories that have fun patterns and bold colors. Sold separately.
Clock Faces
Kids can easily swap the clock faces on their Ace 2 so the touchscreen looks exactly the way they like it best. Animated clock faces require more frequent charging.
Reminders to Move
In the app, parents can set friendly reminders for kids to move & stretch their legs if they've been sitting in one spot for too long. Reminders on-device.
Sleep Tracking
Ace 2 lets you know if kids are getting the rest they need since good sleep habits play a big role in their health and well-being.⧫⧫
Bedtime Reminders & Alarms
Use the Fitbit app to schedule bedtime reminders and silent alarms that easily wake kids with quiet buzzing on their wrists.
Call Alerts
Kids who own a smartphone will love getting call notifications on their wrists—and parents will love how much easier it is to get in touch. Works with select devices when phone is nearby.
Simple Button & Touchscreen
With one easy button and a backlit display, it's easy for kids to navigate and see stats.
Timer & Stopwatch
Use timer & stopwatch features right on kids' wrists to guide homework time, any "race you to the end of the block" invitations and more.
On-Screen Dashboard
An easy-to-use dashboard consolidates all the key activity tracking kids need to build healthy habits they'll use for a lifetime.
Wireless Sync
Fitbit Ace 2™ connects to 200+ Android, iOS & Windows 10 devices to give a full picture of your child's health and wellness.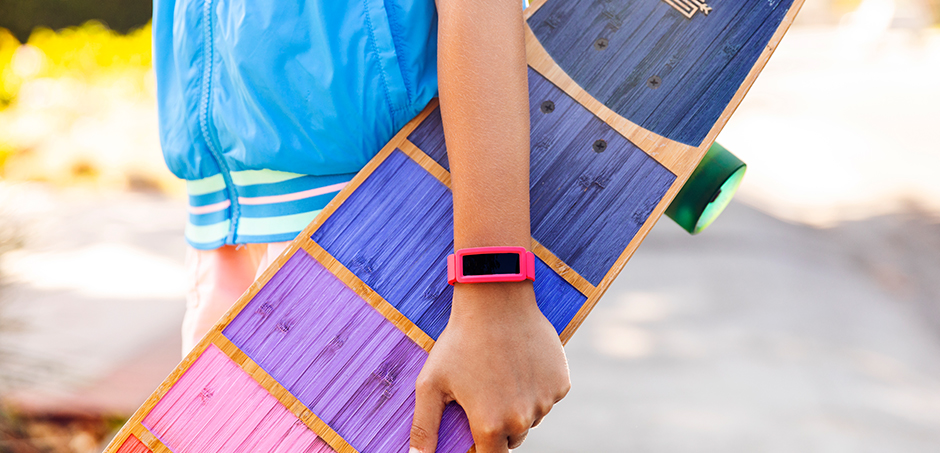 In the Box:
Fitbit Ace 2™

Classic wristband (one size)

Charging cable